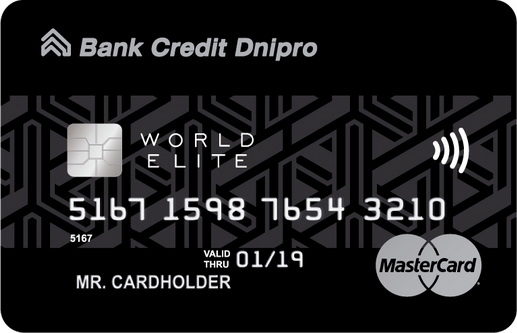 to order
With the personal card Master Card World Elite or Visa Infinite you have a new level of financial freedom and comfort, as well as special privileges and exclusive benefits, which are provided by the quality service and reliability of Credit Dnipro Bank.
Exclusive package with the privileges of private banking "Prestige" for private clients is provided for existing and new premium banking clients, members of the governing bodies of large and medium-sized businesses and other status clients
PERSONAL SERVICE FROM PREMIUM BANKING
The personal manager and the dedicated telephone line of the contact center are available to you 24/7
VIP-centers give the chance to solve all financial questions and future strategies of work confidentially and in a convenient, comfortable environment
Personal investment decisions
Support of investment operations on purchase of bonds of the internal state loan
Profitable deposit programs
Round-the-clock support of the CONCIERGE service
Joining the client to the public offer (offer) provides for the provision of his consent to the specified conditions for the provision of banking services.
The client can refuse to receive advertising materials by means of remote channels.
The Bank has no right to make changes in the agreements concluded with the clients unilaterally, unless otherwise established by the agreement or the law.
The Bank is prohibited from requiring the customer to purchase any goods or services from the bank or a relative or related person as a mandatory condition for the provision of these services.
Possible consequences for the client in case of using the banking service or non-fulfillment of obligations under the contract
The consumer has the right to withdraw from the consumer loan agreement within 14 calendar days in the manner and under the conditions specified by the Law of Ukraine "On Consumer Lending"
Information on the essential characteristics of the consumer credit service (without collateral)
ADVANTAGES OF MASTER CARD WORLD ELITE OR VISA INFINIT CARDS