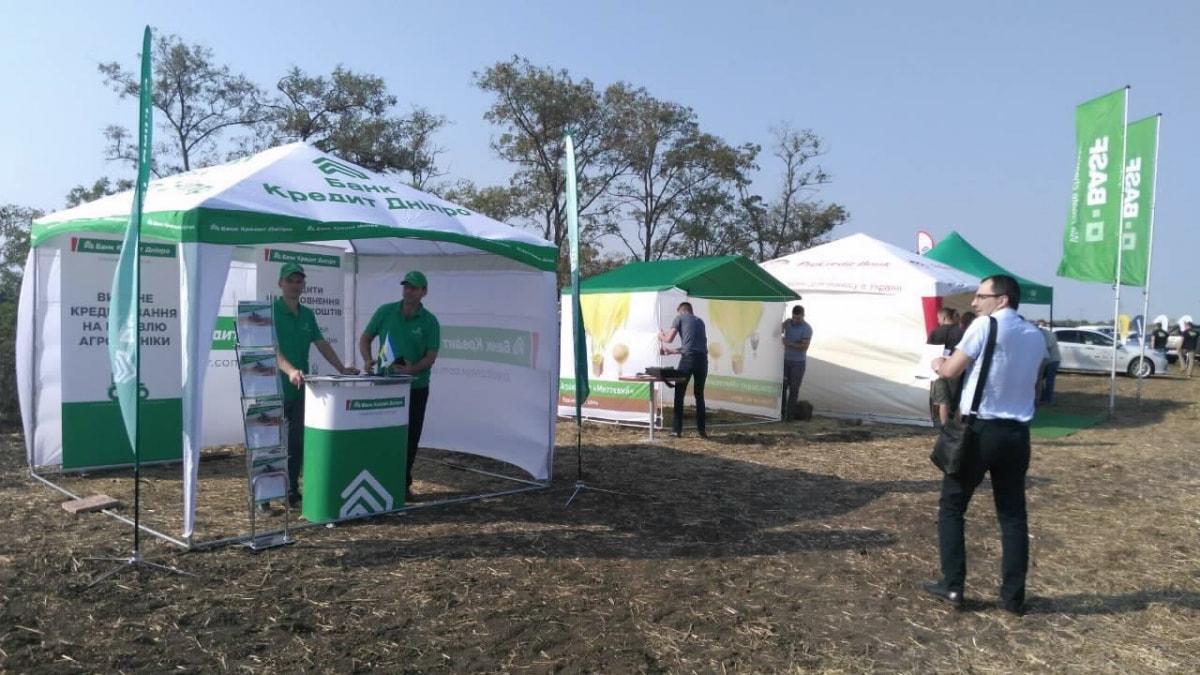 Credit Dnepr Bank took part in the Field Days in the Mykolayiv region, organized by POLETEKHNIKA, one of the leading players in the Ukrainian agro-industrial market.
During the launch, its participants were able to share experiences, learn about the latest innovations, get comprehensive information on service support, and in practice, get to know all the benefits of state-of-the-art equipment presented at the event. Bank Credit Dnepr traditionally presented a line of credit products and effective financial instruments tailored specifically to the needs of agribusiness.
"For us, as a reliable financial partner for agrarians, it is extremely important to be aware of all the changes and innovations in this segment of business," said Igor Kuskovsky, Head of Sales Development at Agribusiness, Bank Credit Dnepr. - Because the Bank's participation in the Field Days is a great way for direct communication with partners and clients, and most importantly - getting feedback for the formation of the demanded financial solutions, attractive price conditions, operational and individual approach to each client. We are grateful to the organizer of this event - our partner in the company "POLEEKHNIKA" - for the trust and invitation to take part in the forum, as well as the opportunity to offer timely funding to the participants in the purchase of agricultural machinery. "
The banker noted that today in the financial institution two major product solutions for agribusiness have been developed: a loan to replenish working capital, in particular an accelerated decision program for two days, as well as financing for the purchase of agricultural machinery through partnership programs with leading players in the agro-market.
For more detailed information on the target product offers of Bank Credit Dnepr for agribusiness, please refer to
the link