From now on it is no longer necessary to visit a Bank branch, when opening the card or changing the PIN code.
Now it is possible to receive an instant e-PIN as a SMS-message on personal phone number instead of waiting for a PIN-mailers. Receipt of e-PIN-code allows to make the process of card issuance not only more comfortable to the client, but faster and also safer. Personal passwords to the cards will not be sent through a third party, all the processes are now automated.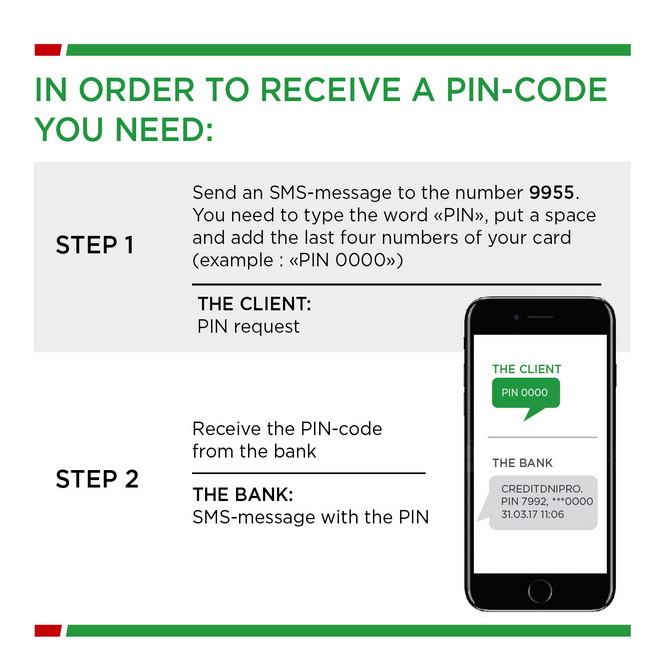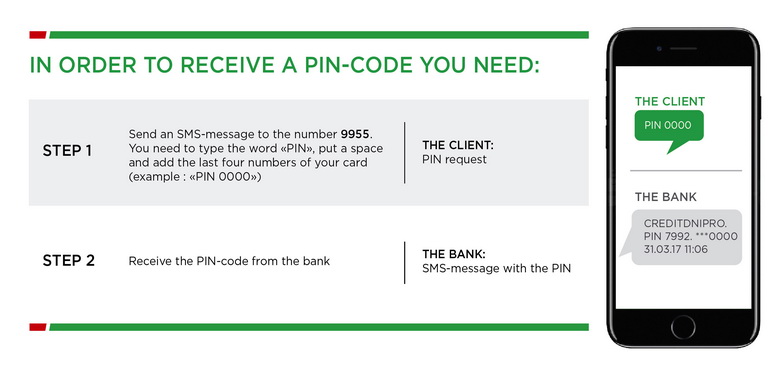 IMPORTANT: 
After receiving an SMS message with your PIN code, you need to remember a combination of numbers and immediately delete this information from your phone. 

The first operation on the payment card with chip module is to be conducted in the ATM.
* The cost of sending SMS message – UAH 0,94 for subscribers of national GSM operators. Rates are in UAH including VAT.
The fee to the Pension Fund is charged additionally in the amount of 7.5% of service cost excluding VAT. Only for adults.