Credit Dnepr Bank participates in the 12th International Exhibition of Agricultural Machinery and Equipment InterAGRO 2018, which runs from October 30 to November 1, 2018 at the Kiev International Exhibition Center. Representatives of financial institutions present agricultural producers with convenient target funds for working capital and fixed assets financing, more than 30 interesting partnerships with leading producers and suppliers of agricultural machinery.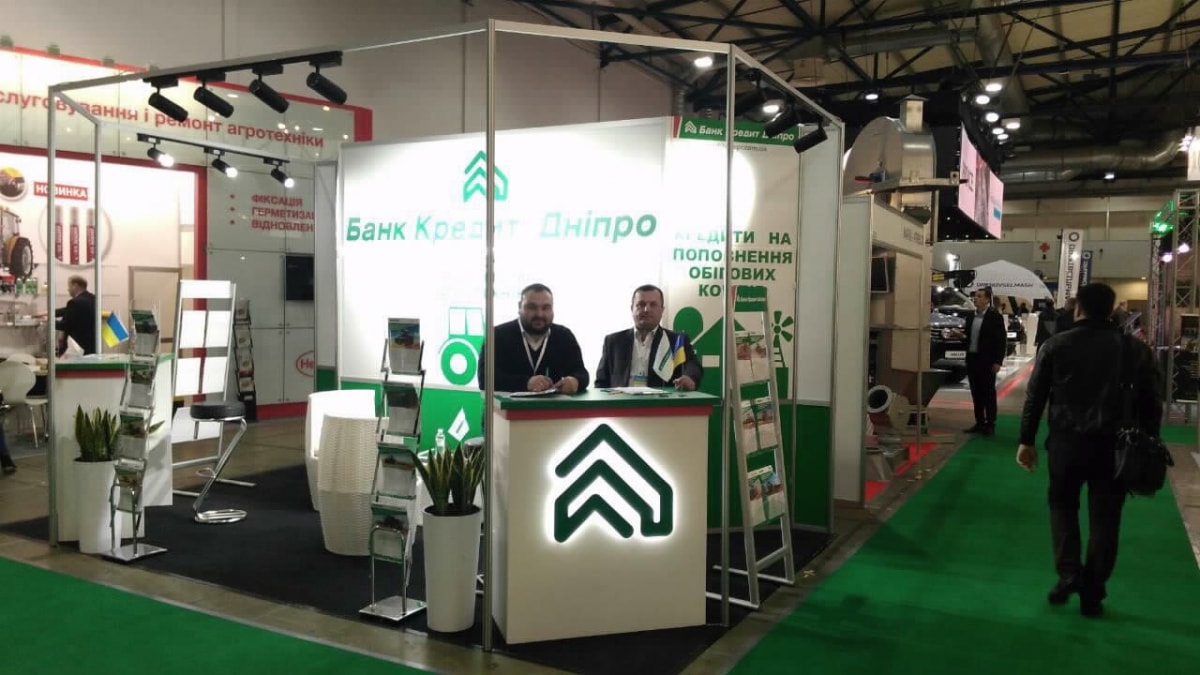 "Our bank is a traditionally active participant in reputable industry agro-markets and forums, because the agro-sector is the focus of our business strategy," said Ihor Kuskovskyy, Head of Sales Development at Agro-business Bank Credit Dnepr. "Such measures provide an excellent opportunity not only to meet a wide range of specialists, present a line of effective target financial instruments and credit products, but also get feedback for better understanding of the current needs of agribusiness customers, further refinement of our product proposals and service quality."
The banker outlined the key target products, whose list the bank prepared for the presentation at the exhibition: "Agrooborota Express" - an unsecured credit line up to UAH 1 million to replenish working capital - a simple and fast product with a minimum package of documents and a ready decision within two days; "Agrooborota" loan is a universal product that is optimal for clients with a need to finance working capital worth over UAH 1 million; a wide range of partner programs, which provide for comfortable interest rates from 1.8% to 19% per annum in hryvnia, a minimum initial contribution of 10%, a high speed of decision-making and a loan (5-7 days), the absence of the need for a notarial bond, adapted repayment schedule with the possibility of early repayment without commissions.
International exhibition "InterAGRO 2018" is a professional source for getting up-to-date information for the effective management and development of agribusiness. This year is expected to be attended by more than 300 companies - leading manufacturers and users of agrotechnics from 20 countries of the world. The program of the event includes 30 business events and specialized exhibitions, which will familiarize almost 20 thousand visitors with innovations and advanced developments of world leaders of technical solutions for agriculture, financial and insurance services, etc.
For more detailed information on the target product offers of Bank Credit Dnepr for agribusiness, please refer to the
link
.