Credit Dnepr Bank participates in the work of the First Forum of Regions of Ukraine and Belarus, which takes place on October 25-26 in the Belarusian Gomel under the patronage of the Cabinet of Ministers of Ukraine and the Council of Ministers of the Republic of Belarus, as well as with the participation of the presidents of two states. The purpose of the event is to present the economic achievements and potential of the regions of Ukraine and Belarus, to search and implement new initiatives and forms of economic, investment, scientific-technical, financial, cultural cooperation at the interregional level. The forum program includes, in particular, meetings of the Ukrainian-Belarusian Business Cooperation Council, a large-scale exhibition of economic potential, in which the leading companies of two states are represented, negotiations of representatives of companies, signing of contracts, establishment of direct business contacts at the regional level.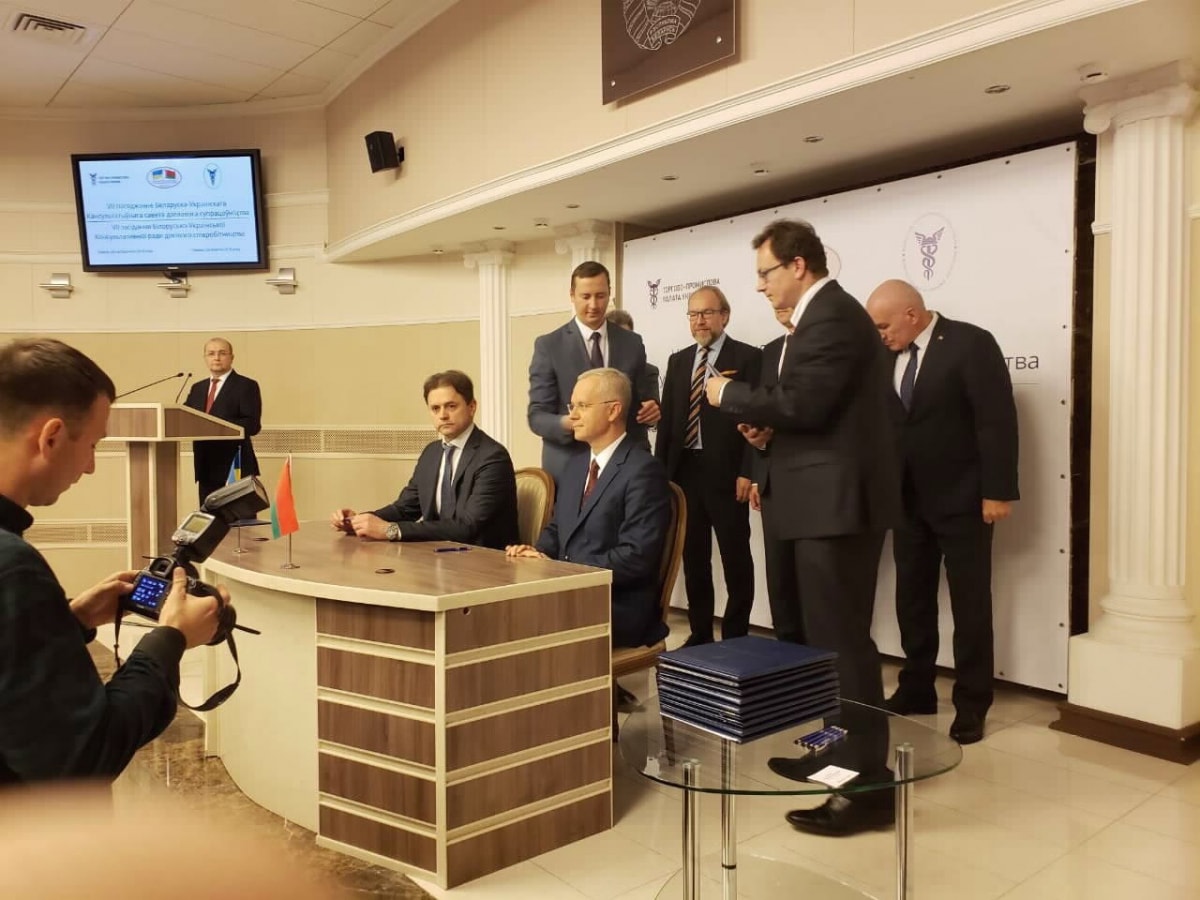 Bank Credit Dnepr presented to the forum participants effective programs of integrated financial support of business activities and signed a memorandum on cooperation in the field of lending to trade with LLC with foreign investments "BNH Ukraine" - an official representative of the Belarusian state concern for oil and chemistry in Ukraine.
"The updated business strategy of our bank focuses on the most promising directions, drivers of economic recovery and growth, including comprehensive financial services for enterprises engaged in foreign economic activity," said Vitali Paluri, Corporate Business Director of Bank Dnipro Credit. - As one of the largest Ukrainian banks serving foreign trade operations, we are also actively developing the direction of corporate lending. We are considering the signing of a memorandum on integrated cooperation in the field of trade crediting with BNH Ukraine, an official representative of Belneftekhim, the leading industrial complex in Belarus, as a basis for building long-term and mutually beneficial relations with Belarusian producers and their Ukrainian partners, the development of the real economy sector and trade and economic relations between our states ".
The banker noted that participation in such representative events at the international level is a great opportunity for the financial institutions to present the business community with modern financial products and tools that promote their dynamic development and increase the profitability of the business.
For more detailed information on the target product offers of the Bank Dnipro Credit for business, please refer to the
link
.