Credit Dnepr Bank participates in the 18th national exhibition of agrotechnologies Agroprom 2019, presenting to the professionals of the agrarian business a range of effective financial instruments and credit products adapted to their industry and seasonal needs.
The largest regional exhibition of the south-east of Ukraine, held from February 27 to March 1, 2019 in the exhibition center "Meteor", Dnipro, gathered more than 200 leading companies from all regions of the country - representatives of well-known domestic and foreign brands, innovators of the agro-industrial market - for presentations of new products, services, technologies, exchange of experience and networking.
Thematic expositions of the forum are devoted to agricultural machinery and equipment, plant growing and agrochemistry, bioenergy, resource-saving technologies, construction, transport and logistics. A separate panel presents finance, insurance, consulting, IT services, without which the dynamic development of profitable agribusiness is impossible today.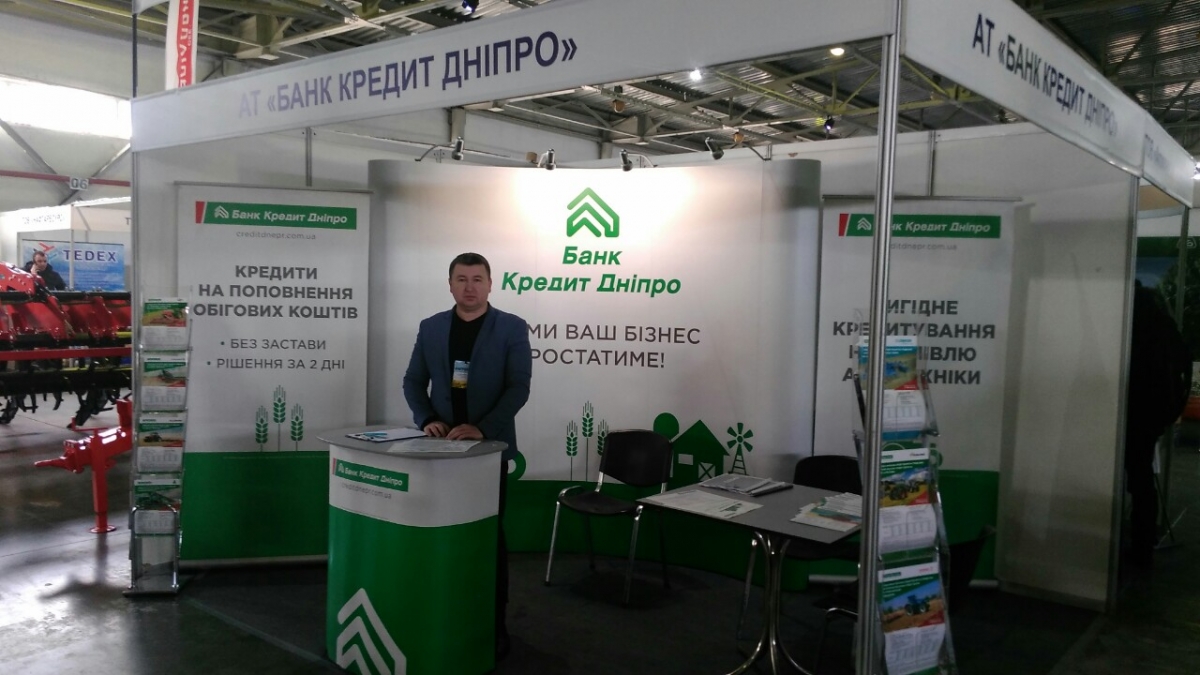 "Credit Dnepr Bank considers financing of the agricultural sector as a focal area of ​​business strategy, given its important role in building export potential and growing the economy," said Igor Kuskovsky, Head of Agribusiness Sales Development at Credit Dnepr Bank. - Our conditions for targeted financing are attractive to farmers due to the successful development of more than 30 partner programs with leading agricultural machinery distributors. Operational and quality service, flexibility and individual approach to each client, a high level of professionalism of our managers are additional competitive advantages and a guarantee of long-term mutually beneficial cooperation. "
More information about the exhibition can be found at the
link
.