The convenient target funds for working capital and fixed assets financing, as well as more than 30 partner programs with leading producers of agricultural machinery, were presented for the first time to farmers in the Kharkiv region, Bank Credit Dnepr on the grandiose Field Day held on July 18 by LOZOVA MACHINERY partner bank. During the event, the representatives of the financial institutions gave the visitors comprehensive consultations and offered the best options for the purchase of modern domestic equipment from the organizer of the event or any other technique that farmers could choose on a field demonstration.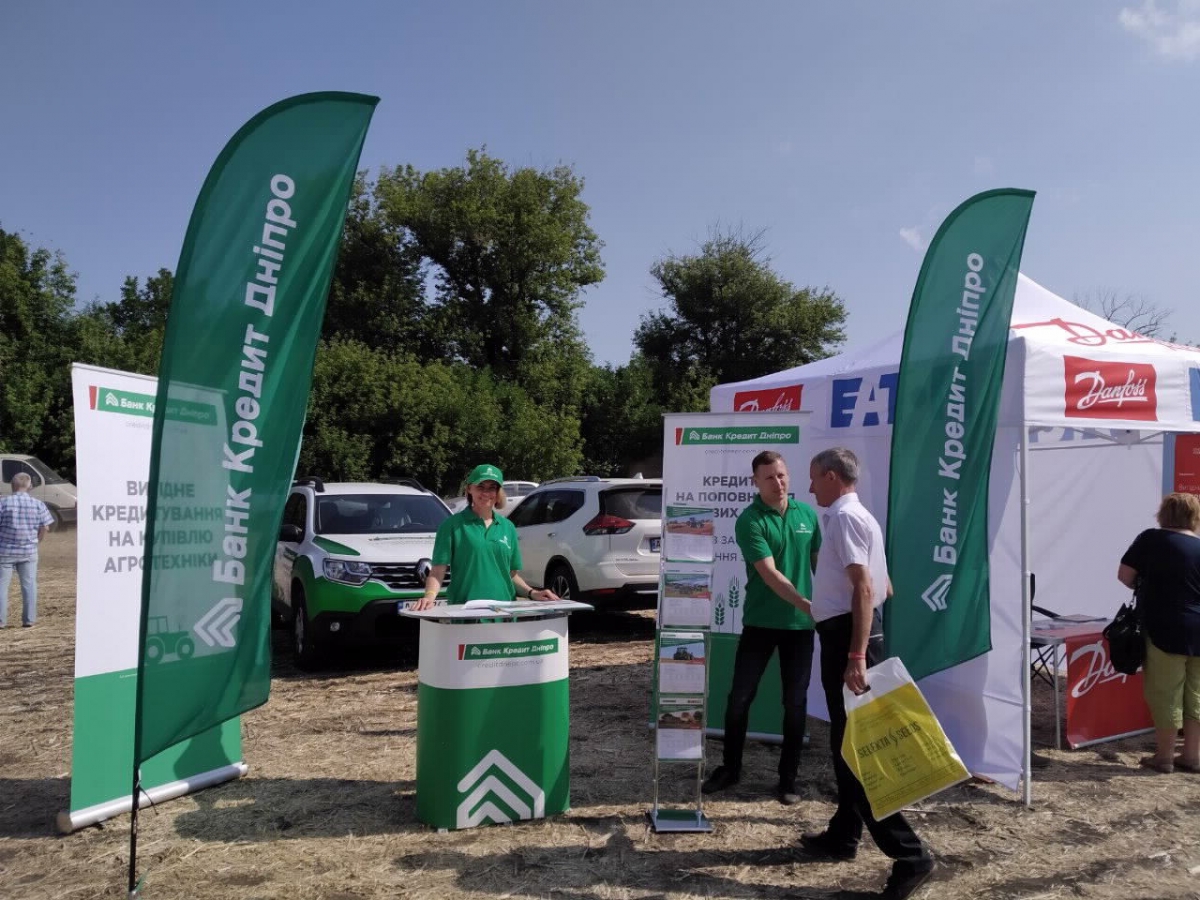 "Successful 26-year activity in the financial market, openness to cooperation not only with large and medium-sized farmers, but also with land users with a volume of land resources of 300 hectares, professional business expertise, simple, fast and understandable sectoral products - due to these factors more and more Agricultural producers are choosing Bank Credit Dnepr as their financial partner, "said Oleksiy Tsymbalyuk, Head of Sales Development at Agribusiness, Bank Credit Dnepr.
The unique product of the financial institution Agrooborota Express - a secured credit line of up to 2 million USD for replenishment of working capital, as well as an exclusive product novelty Agrotechnik Express - a quick and easy loan of up to 2 million USD for equipment - interested in visitors with transparent conditions, simplicity and speed of execution . The decision on these products is taken in two days, and the package of financial documents, which submit to the bank, is only 2-3 forms of annual reporting.
Participants of the event in detail learned all the benefits of investment lending from Bank Credit Dnepr. Among them, in particular: the minimum initial contribution of 10%, the high speed of decision-making and the issuance of a loan (5-7 days), the absence of a notarial bond, an adapted repayment schedule with early repayment, favorable interest rates.
For more detailed information on the target product offers of Bank Dnipro Credit for agribusiness, please refer
to the link.