Credit Dnipro Bank became a member of the Second Forum of the Regions of Ukraine and Belarus, which took place on October 3-4 in Zhytomyr under the auspices of the Cabinet of Ministers of Ukraine and the Council of Ministers of the Republic of Belarus, in which presidents of the two states also participated. The forum was attended by more than 100 participants, delegations from 6 regions of Belarus and 22 regions of Ukraine. The program of the event included the 8th meeting of the Ukrainian-Belarusian Business Cooperation Advisory Council, a large-scale exhibition of economic potential, industrial designs and high technologies from leading national producers, establishing direct business contacts at the regional level, negotiating over 200 company representatives, signing contracts.
Credit Dnepr Bank presented to participants of the forum the program of complex financial support of business activities and signed a memorandum of cooperation in the field of trade crediting with LLC "BNH Ukraine", the official representative of the Belarussian State Concern for Oil and Chemistry in Ukraine.
"For the second year in a row, we participate in the Ukrainian-Belarussian Forum of the Regions, which has proven itself to be an effective platform of international level for finding and introducing new forms of economic, investment, scientific and technical, financial cooperation, - says Vitaliy Palura, Corporate Business Director of the Bank Credit Dnipro. - Active development of the corporate lending direction is an important part of the complex financial servicing of foreign economic enterprises - the focus of our business strategy. "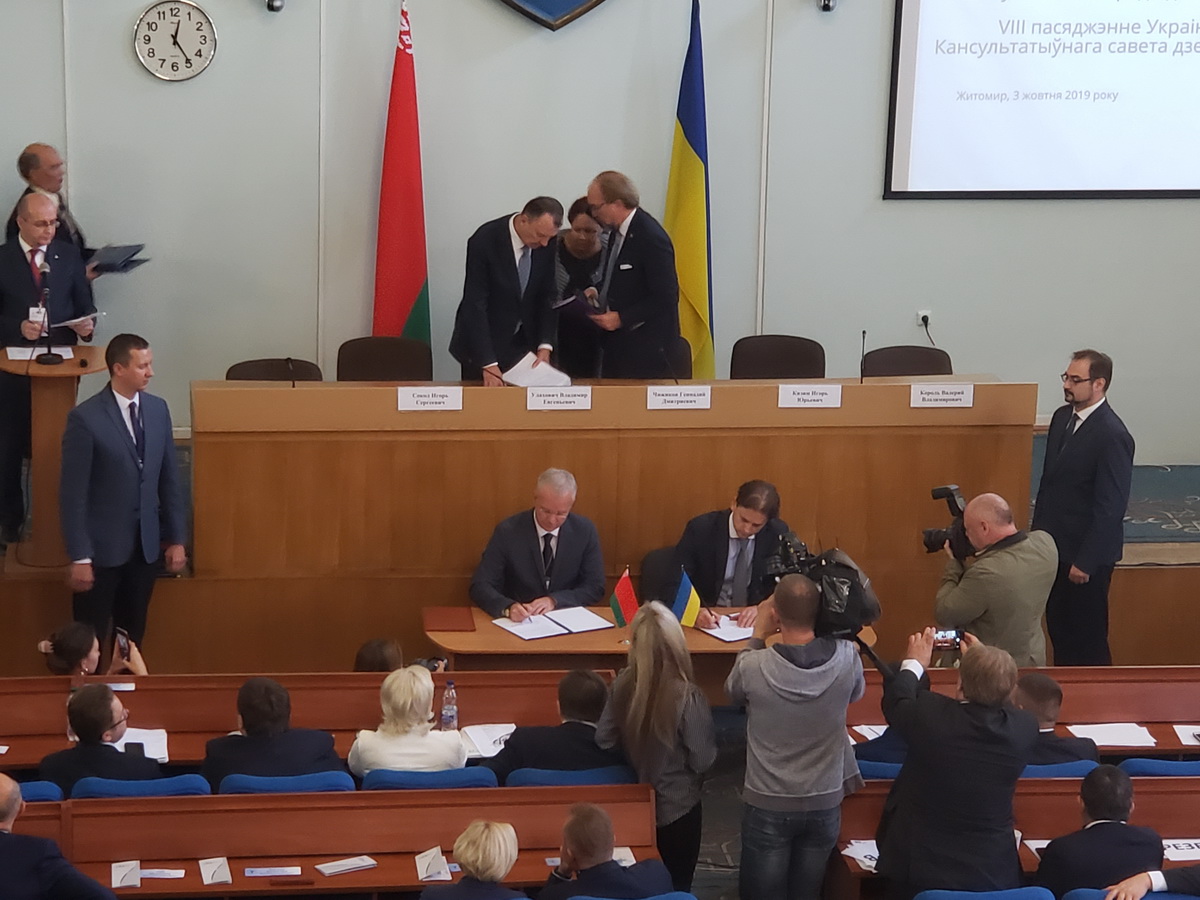 The banker stressed that the signing of the memorandum with BNH Ukraine, the official representative of Belneftekhim, the leading industrial complex of Belarus, was a continuation of the cooperation that began last year at the First Forum of the Regions in Belarussian Gomel, and increased USD 80 million. the end of 2020 testifies to the success of building long-term mutually beneficial relations with Belarusian producers - the foundation for the development of the real economy and trade and economic relations'. zkiv between the two countries.
You can find more information about the targeted product offers of the Credit Dnepr Bank for business at the following link.