Credit Dnepr Bank continues a series of children's financial and educational trainings. So, recently, specialists from financial institutions conducted classes for children aged 7-13 in Kharkiv and Novomoskovsk, Dnipropetrovsk region. Students were taught to compile a family budget, correctly distribute and accumulate pocket money, and also demonstrated how the work processes in the bank branch are taking place.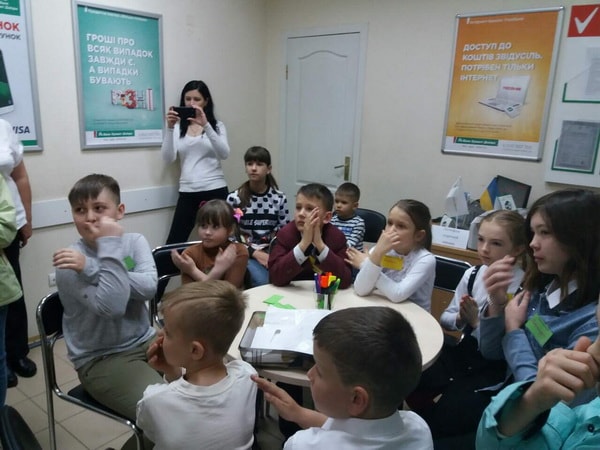 The children in the game form told that such articles of expenses and incomes, how to correctly balance them, not to feel the impact on the family budget, looking for opportunities for additional income to realize their dreams and, of course, talked about the safety of the use of cash and bank cards. The bank notes that in the near future such trainings will take place in a number of regions of Ukraine.
"Our goal is to help raise the sense of understanding of the young Ukrainians and increase their ability to effectively multiply. We help develop small business skills, that is, children gain experience that will help them to succeed in the future, not just in finance. We work with children on the development of critical thinking, logic, - says Tatiana Yaroshenko, Director of Corporate Communications Bank Credit Dnepr. - The social mission of our bank is to shape a successful future, and in our opinion, the most effective way is to invest in our young generation, in their happy, rich and healthy childhood. It is these areas we have been doing for three consecutive years. "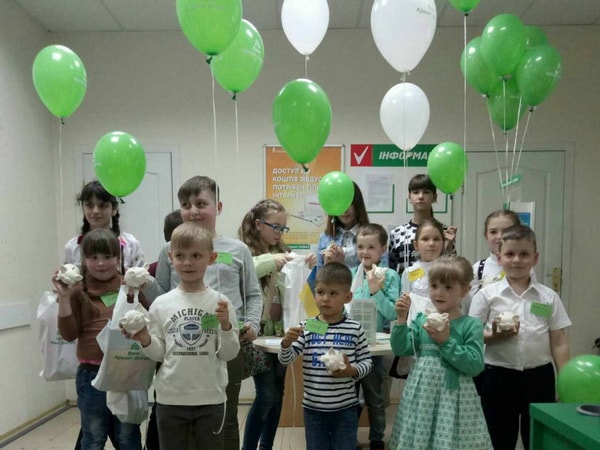 Young participants of the training shared the impressions of the knowledge gained and told about their dreams, which are going to accumulate money.
Natalka, 8 years old, Novomoskovsk:«I want to look at the Eiffel Tower. And now I will help parents make a family budget to make a dream come true. "
Olenka, 12 years old, Novomoskovsk: "My dream is to go to South Korea. Therefore, now I am collecting a ticket, studying the language. And on the lesson learned that such a deposit. "
Оля, 12 років, Харків: "It was interesting to observe the work of the department and learn about what employees are doing at work. It was very fun - especially to draw your money. My dream is a trip to Disneyland. After receiving new knowledge about the rules of saving, I hope to implement it quickly. Next time is ready to come with friends ».
Masha, 14 years old, Kharkov: "For the first time, I saw how banking technology works, and I learned a lot about what signs have real money. I seriously think about opening a veterinary clinic, and now I'm collecting money for education. The lesson was very interesting, all the children should visit it ».