Credit Dnipro Bank presents effective financial instruments for agrarians at the tenth anniversary of AgroVesna 2020 - the main exhibition event of Ukraine's agricultural sector, which unites three international sectoral exhibitions "Grain Technologies" at the Kiev International Exhibition Center on February 18-20, "Fruits. Vegetables. Logistics.
Thematic exhibitions of exhibitions with the participation of 300 companies from 23 countries are devoted to the latest technologies of plant and animal husbandry, advanced equipment for processing and storage of agricultural products, innovations in agrotechnics, fertilizers, business decisions and more. The
program
of the forum includes national expositions of the participating countries, industry conferences, round tables, panel discussions, practical seminars and various workshops.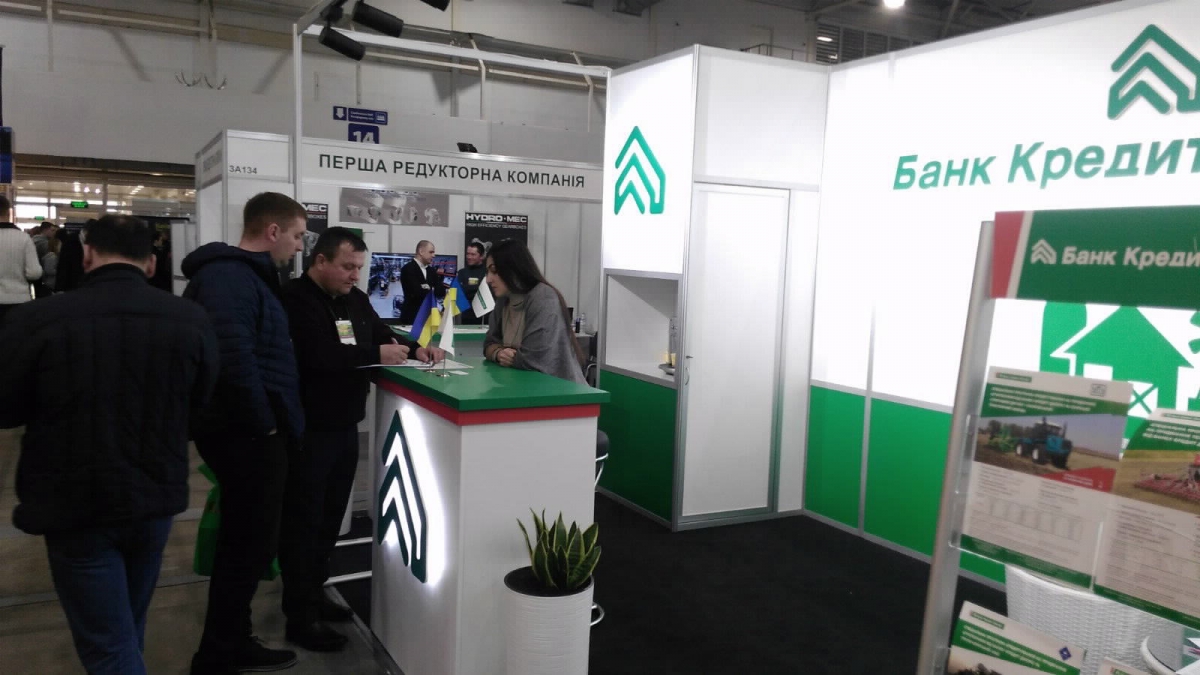 Credit Dnepr Bank is a traditionally active participant in the financial panel dedicated to instruments of integrated financial support of farmers. Managers of financial institution acquaint participants and visitors of the exhibition with a line of targeted banking products and services that take into account industry needs and seasonal features of agricultural business. Among them are more than 30 partner programs for the acquisition of modern agricultural machinery of the best producers, the unique product "Agrooborotka Express" is a non-collateral credit line of up to UAH 2 million for working capital replenishment, and the exclusive product novelty "Agrotechnics Express" is a quick and easy loan of up to UAH 2 million for technique. The decision on these products is made in two days, and the package of financial documents submitted to the bank consists of only 2-3 forms of annual reporting.
"The start of the new agro-season requires careful preparation and timely financing," says Oleksiy Tsymbalyuk, Head of Agribusiness Sales Development at Bank Credit Dnipro. - Our comprehensive proposals for farmers, whether quick blank loans for working capital replenishment or loans for the purchase of modern agricultural machinery of the best producers in partnership with leading dealers, maximally adapted to the business objectives of customers and aimed at optimal distribution of their financial flows, which promotes dynamic financial flows agribusiness and the Ukrainian economy. "
You can find more information about the targeted product offers of the Credit Dnepr Bank for agribusiness at the
following link.