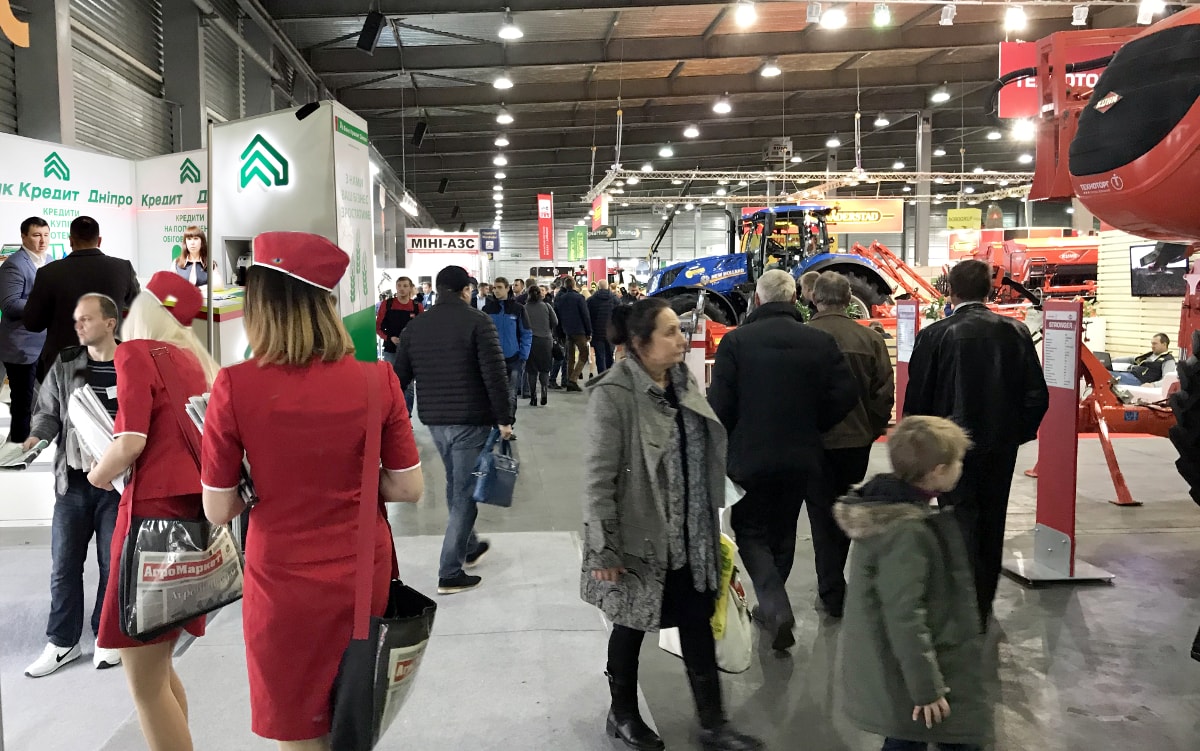 Credit Dnepr Bank participates in the international exhibition of effective solutions for agribusiness "AgroComplex 2017", which runs from October 31 to November 2, 2017 at the KyivExpoPlaza Exhibition Center. The event is attended by about 450 companies from 20 countries around the world. The program includes specialized exhibitions devoted to agricultural machinery and equipment, logistics, plant growing, agrochemistry, technological processes management, financial and insurance services.
Credit Dnepr Bank is an active participant in the banking panel, presenting a range of effective financial instruments and loan products adapted for the needs of agribusiness.
"The agricultural sector is today one of the key drivers of economic development. He constantly attracts financial resources for effective business management and modernization, generates profits, and maintains a quality loan portfolio. It is natural that this direction is in the priority of our bank's business strategy, "says Yevhen Khurilenko, Head of Sales Development at Agribusiness, Bank Credit Dnepr. - We offer our clients one of the best on the market terms of targeted financing, develop about 20 partner projects with leading distributors of agricultural machinery, have begun systematic cooperation with reputable international financial organizations IFC and USAID, whose high level of international expertise provides additional competitive advantages in working with existing ones. and potential partners. Quality service, diverse financing options, developed partnership network with agribusiness dealers covering all key agricultural regions of Ukraine, allows us to provide agricultural producers with one of the most favorable lending conditions in the market. "
The banker noted that participation in the international exhibition "AgroComplex 2017" is useful for the bank in terms of better understanding of the current needs of agribusiness clients, building up a client base, building long-term relationships with customers and partners, implementing planned projects, and creating new opportunities that will be tangible support for a successful the development of agrarians of their business.
More information about the program of the exhibition can be found at the link.