Bank Credit Dnepr team will conduct a quick switch to service of payroll cards. No need to distract employees from their work, we will get cards issued directly in the workplace.
BENEFITS FOR ENTERPRISES:
Decrease of period for accrual and payment of salary.
Decrease of expenditures related to payment of salaries, travel and other expenses for employees.
Decrease of expenditures related to receipt and delivery of cash.
Free registration of international payment cards for employees.
Discount on payroll card program subject to the full package of services for the enterprises in Bank Credit Dnepr.
Possibility to send crediting statement remotely.
Crediting of salary to employees' accounts - from 0%!
BENEFITS FOR THE EMPLOYEE:
No queues at the cash desk on salary days.
Absolute confidentiality of the information.
Special program for holders of payroll cards.
Possibility of encashment not only in Ukraine but also abroad.
Opportunity of payment for goods and services in trade and service outlets by means of non-cash transfer.
PACKAGE FOR EMPLOYEES INCLUDES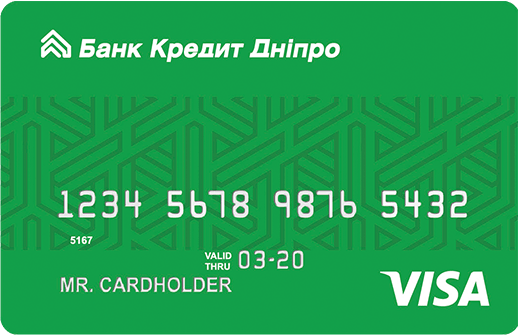 PAYROLL CARD - FREE OF CHARGE
Internet banking - free of charge
GSM banking - free of charge
PAYROLL CARD - UAH 20.00 PER MONTH
Internet banking-free of charge
GSM banking-free of charge
Concierge service - free of charge
POSSIBILITY TO OBTAIN CREDIT ON CARD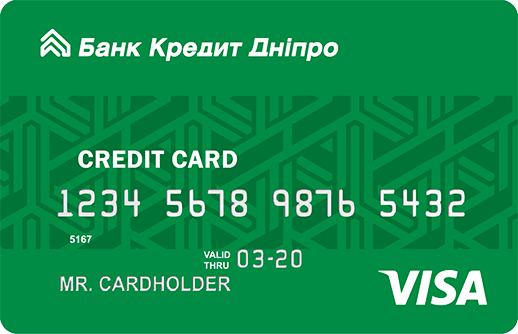 CARD WITH CREDIT LIMIT UP TO THREE SALARIES
Possibility to accumulate and save funds from the comfort of home
POSSIBILITY TO ACCUMULATE AND SAVE FUNDS FROM THE COMFORT OF HOME
Deposit savings account Available assets - possibility of depositing and withdrawing funds at any time.