Credit Dnepr Bank continues to develop financial literacy programs for children and young people. This time, the specialists conducted classes for children aged 5-10 in Poltava. Most young participants liked working with banking techniques - a currency detector and a typewriter for counting money. The participants also described how to set up personal and family budgets and quickly accumulate pocket money to fulfill their desire.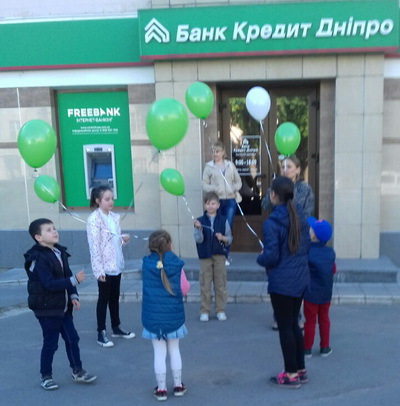 The bank notes: the course of children's financial training will continue and soon such classes will be held in other regions of Ukraine.
"Hundreds of young Ukrainians in a few years of implementing our social and educational program have attended financial training. This year we plan to significantly expand the geography of the classes and increase their number, "said Tetyana Yaroshenko, Corporate Communications Director of Bank Credit Dnepr. - For our colleagues, the children's program on financial literacy is one of the favorite areas of the social strategy of the bank. After all, every lesson is always bright and only positive emotions. Despite their young age, all children are very courageous, usually have a clear goal, which they seek, and from the earliest childhood are building strategies for their own desires. We are proud to have the opportunity to contribute to their personal development and help them create a rich childhood. "
At the lesson, the children talked about their goals, as well as they learned to form their personal budgets so that they had the opportunity to postpone the money for their achievement. The participants of the financial training told how the dream differs from the usual desire to buy, for example, a toy. "This is something that you will not buy for money," the kids said. The lesson ended with the fact that the young participants of the training made their most cherished and most unrealistic desires by launching balloons into the sky.